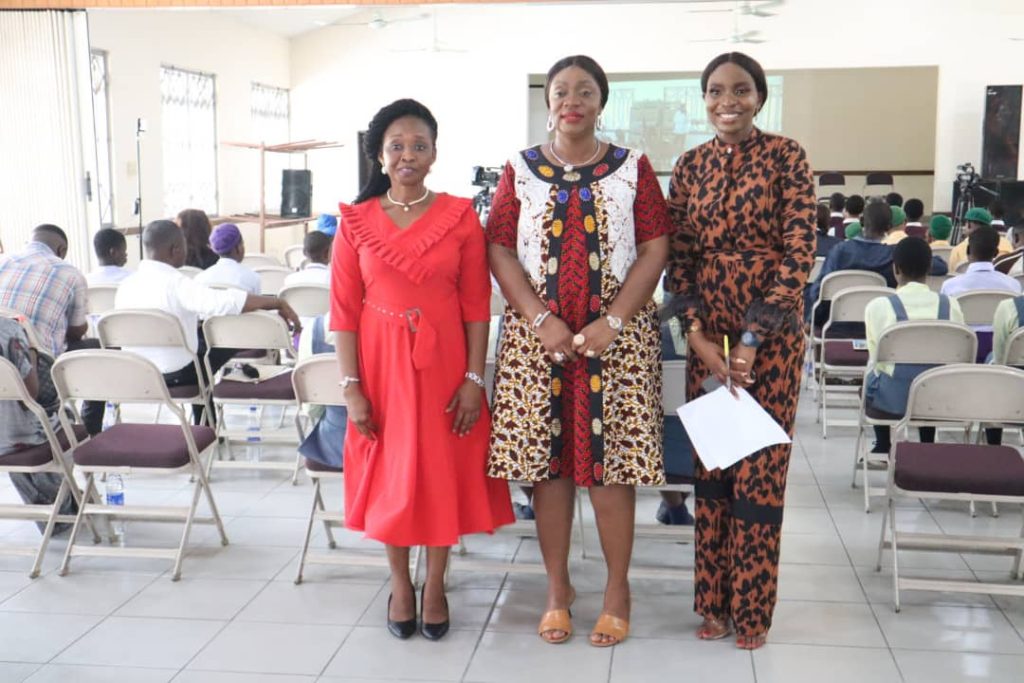 On Tuesday, October 11, 2022 Youth and Students Advocates for Development Initiative, YSAD and her partners joined the rest of the world to mark the International Day of the Girl Child. The event which had YSAD collaborate with Women Aligned for Growth, WAG; Initiative for Rural Revival and Enlightenment, IRRE; Onyedinma Foundation; National Orientation Agency, NOA Abia State Directorate; and Vivacious Development Initiative, VIDI was held at the Church of Jesus Christ of Latter-day Saints Aba-Owerri Road, Aba.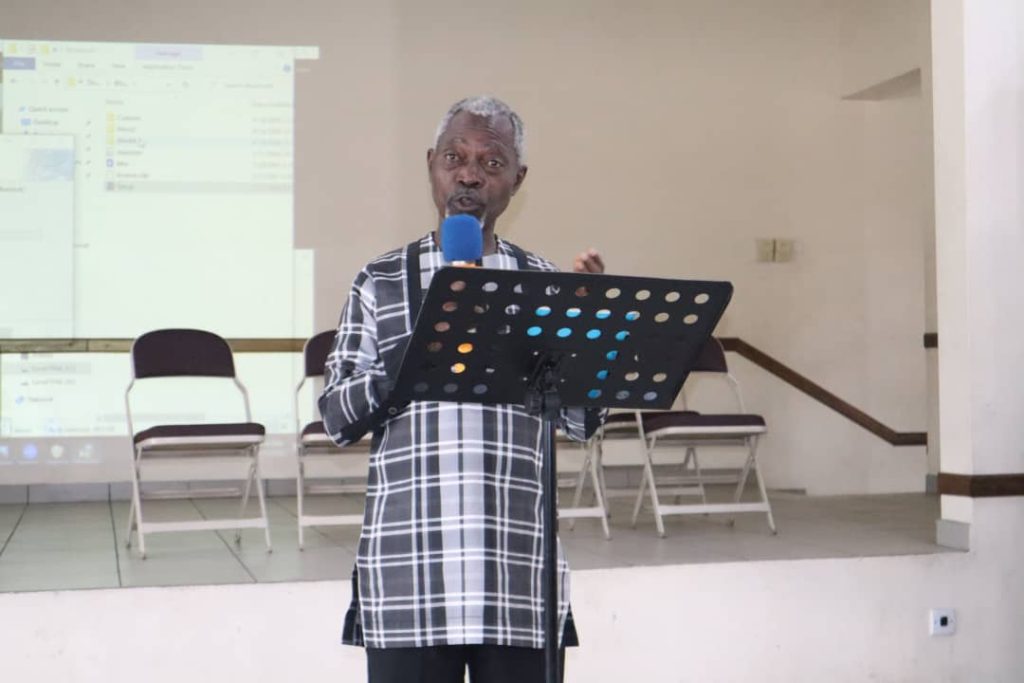 The event, under the International Day of the Girl Child 2022 theme: "Our Time is Now; Our Rights, Our Future" with a conversation on Child's Rights and the Menace of Baby Factory in Nigeria, as moderated by Esther Umelo, an on-air personality with Rapid FM, featured opening and introductory remarks, goodwill messages, playlet and presentations from various schools, a virtual coaching session, panel discussion, cake cutting, group photographs, presentation of menstrual pads to school girls from invited schools, including teachers and other staff members was well attended by YSAD partners and collaborators drawn from social development field, government agencies and establishments, the press and the general public, including people outside Aba, the Enyimba city, who joined through virtual platforms like Zoom and Facebook.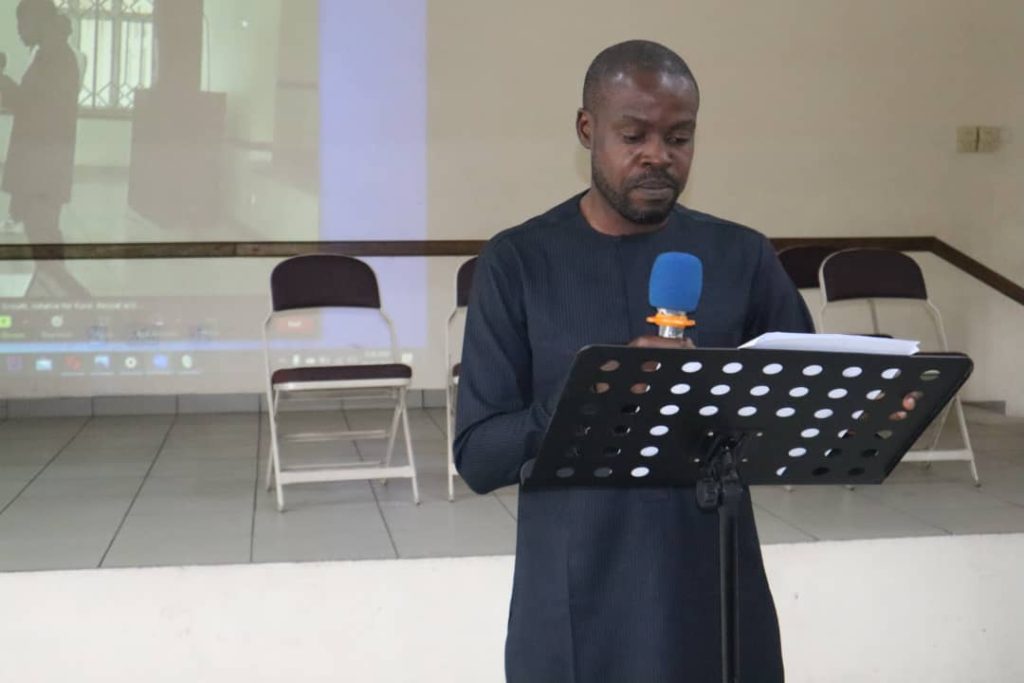 In his opening remarks, made after the opening prayer and national anthem, Comrade Obinna Nwagbara, the YSAD team lead, welcomed the guests and stated that the event of the day aimed at stimulating bold conversations around the menace of baby factory which was becoming a plague as a modern-day slavery in Nigeria and beyond. Highlighting further, Nwagbara said though there were issues like child labour, trafficking, abuse and sundry challenges the girl child faces, time has come for the world to address the problem of baby factory as perpetrated by syndicates and rings for the purpose of baby harvesting since girls are usually the victims to predators disguising as helpers.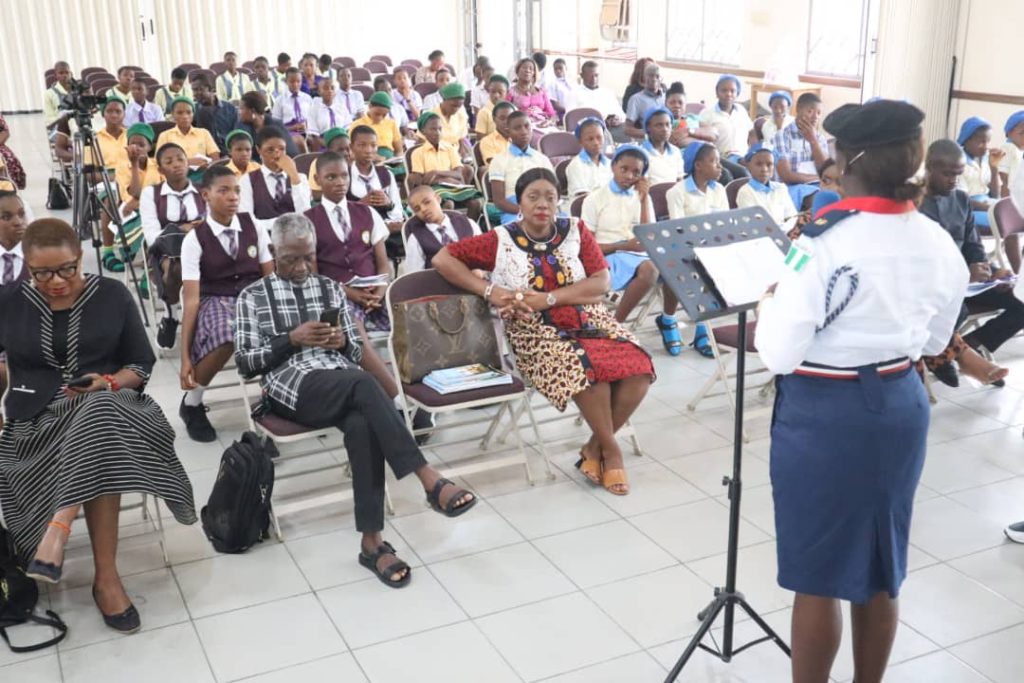 Onynyechi Nwosu, Executive Director, Vivacious Development Initiative, VIDI highlighted the reasons for the event of the day in her introductory remarks. The Day of the Girl Child, she said, was begun in 2011/12 as a UN global initiative and was first celebrated in Abia State by her group, VIDI in 2014. She condemned the activities of owners and operators of baby factories, whom she said operate openly and yet disguisedly, sometimes, with "Government-approved-signboards."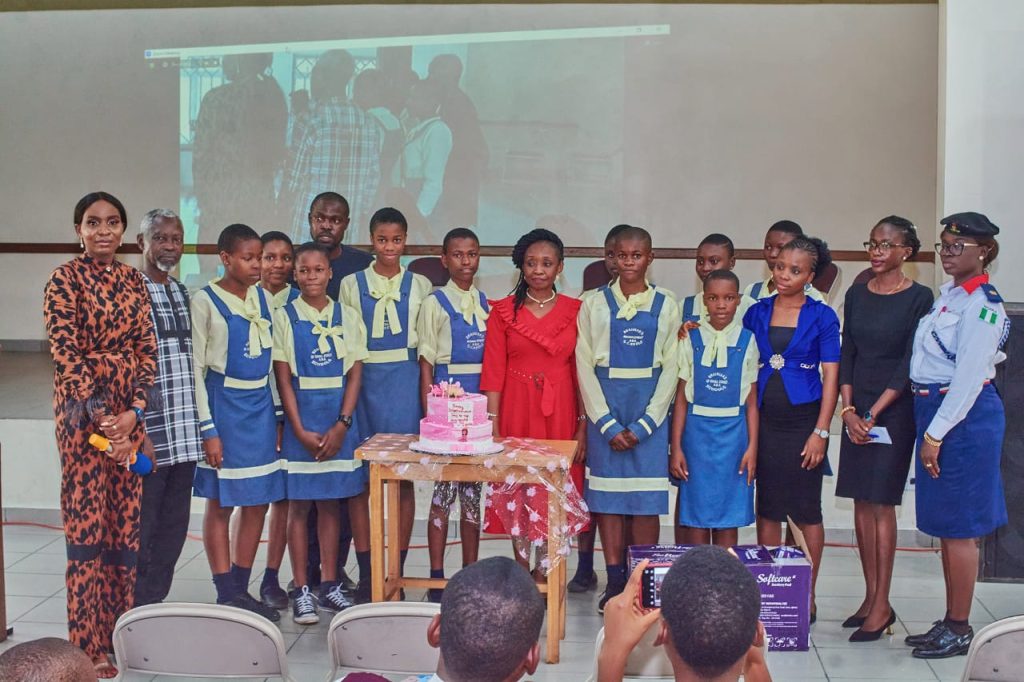 Speaking in her goodwill message, the Director, National Orientation Agency, Abia State chapter, Dame Ngozi Okechukwu, Ph.D urged the young school girls to live fearlessly and appreciate the uniqueness of the female gender, and to also celebrate themselves everyday. Barr. Uche Nwokeocha, the Abia State Coordinator, National Human Rights Commission, NHRC in her address lamented the poor funding and support given to all security agencies which, as she said, had culminated in a seeming inability to fight trafficking, baby factory and other forms of modern slavery. Supt. Godwin Chioma who represented the state commandant, Nigeria Security and Civil Defence Corps, NSCDC said unemployment, poverty, illiteracy and poor support system which render young girls vulnerable contribute to child trafficking and illegal adoption. Adoption, she said, must follow the laid-down procedures.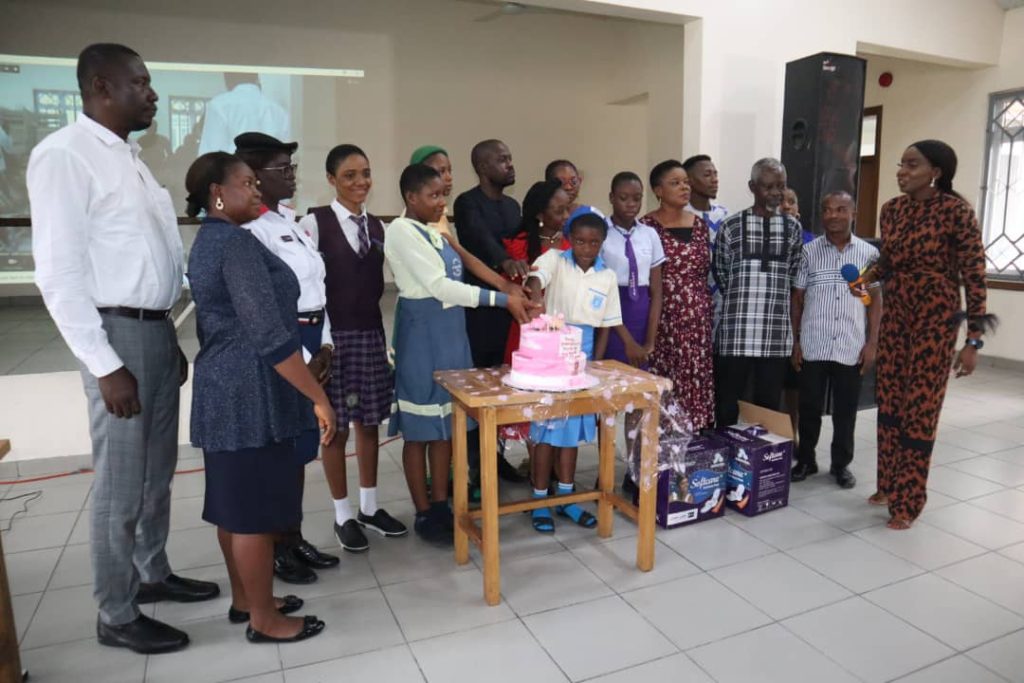 The event which marked a decade of the UN global initiative to celebrate the girl child reached its high point with a virtual coaching on healthy lifestyle given by Dr. Ifeoma Nwakwesi of Women Aligned for Growth, WAG. Dr. Nwakwesi, whose class was interspersed with bodily exercise and bold affirmations, harped on the need for young girls to pursue their dreams fearlessly in a world filled with exclusionary restrictions against the girl child. The virtual coaching class ended with Dr. Nwakwesi answering questions from the girls.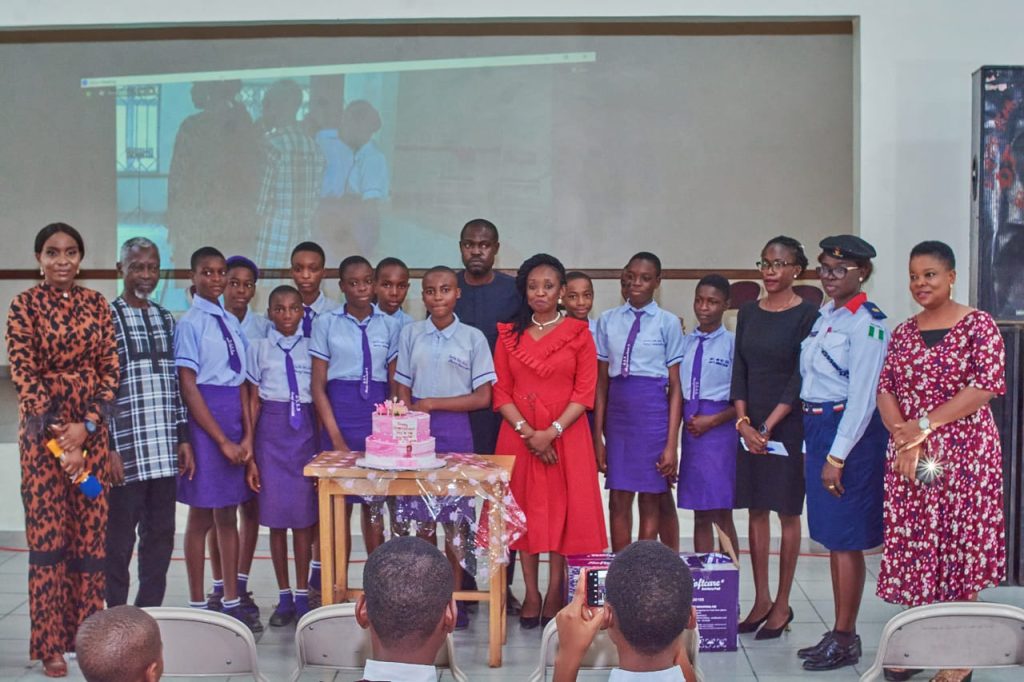 A panel discussion on the menace of baby factory followed. The panel featured: Onyinechi Nwosu of Vivacious Development Initiative, VIDI; Barr. Uche Nwokeocha of National Human Rights Commission, NHRC Abia State; Supt. Godwin Chioma of the Nigerian Security and Civil Service Corps, NSCDC; Apostle Innocent Akomas, the Coordinator, Child Protection Network, Abia State; and Ms. Esther Umelo of Rapid FM, the panel facilitator and event moderator. Issues from work-related and lived-experiences of panelists came to the fore. At the end of the discussion, questions from the girls and other participants were entertained as issues like molestation, rape, violation and abuse were X-rayed. The panel agreed that ministries of women affairs and youth, both at national and subnational levels, must come together to fight baby factory and harvesting.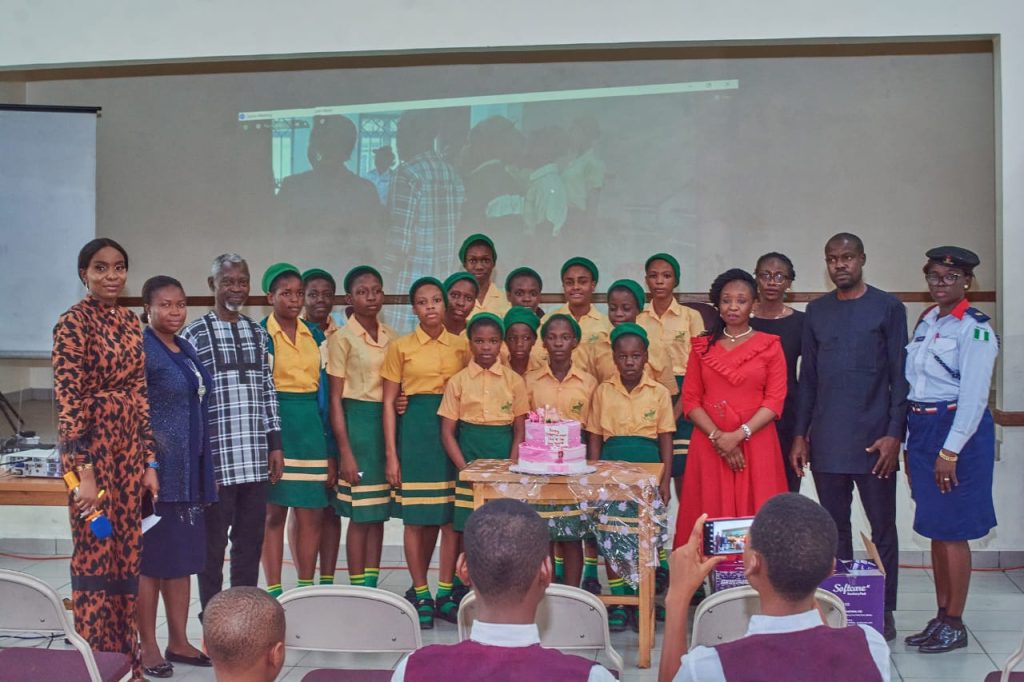 Presentation of menstrual pads, group photographs and cake cutting followed as the event was brought to an end with closing remarks from Comrade Obinna Nwagbara of YSAD.